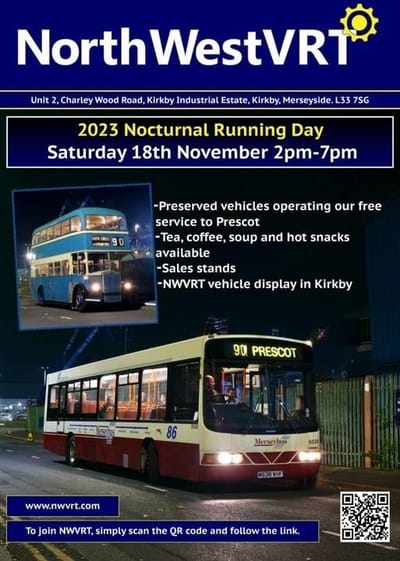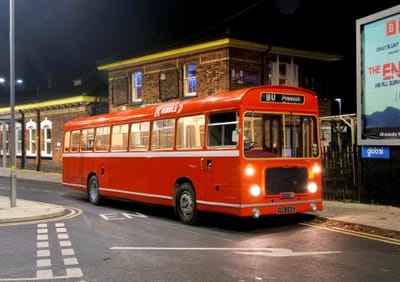 The North West Vehicle Restoration Trust attend a wide assortment of bus rallies, road runs, local shows, running days and other social events throughout the year, these will be listed on this page prior to us attending or visiting an event.
Forthcoming events:
Sunday 2th June 2024 - Our Annual Open and Running day.
Saturday 18th November 2023- Our Nocturnal Running Day.
Join us at our Kirkby base for what promises to be another excellent day.
A network of free bus services will be linking our headquarters.
Visiting vehicles are very welcome and secure overnight parking is available on site.
Refreshments and sales stands will be in our main building and a programme available to purchase on the day.
For those travelling from afar there will be bus services direct to the event linking:
Liverpool City Centre (outside Lime Street station) Route 544
Prescot Station Route 90
Kirkby Station Route 96
There is pleanty of free parking around the Kirkby Industrial Estate, sat nav L33 7SG.
Stagecoach route 17 and 19 buses stop a short walk away.
The event is dog friendly - water and treats provided!
We are very grateful to our event supporters - North Western motor services Ltd, PMP Film Archive, Bus and Coach Preservation Magazine, and Aintree Coachline.